What does commercial auto insurance cover?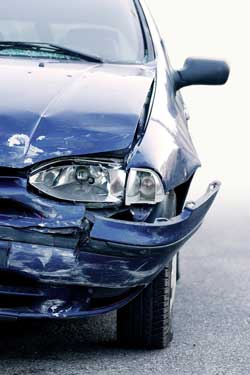 Liability: Although basic collision coverage will offer some liability protection, business owners have the choice to purchase additional liability for their vehicle(s), employees, and other items that may have been damaged in an accident (see above).
Medical Payments: In the event of a crash, commercial auto insurance can cover medical expenses to the driver of the covered vehicle as well as passengers and drivers of other vehicles and bystander or pedestrians who may have been injured.
Uninsured Motorist Coverage: If your business's vehicle is hit by someone who is uninsured or underinsured, this will pay for your vehicle to be repaired when the other person's insurance will not. Uninsured motorist coverage will also cover damage done by a hit and run.
Collision: If an employee has an accident hitting another vehicle or object with a company vehicle (this includes telephone poles, mailboxes, and other structures), collision coverage is what you will rely on when making an auto-insurance claim.
Comprehensive Coverage: Comprehensive coverage is optional coverage which covers damage to many non-collision sources. This includes coverage from damage done to commercial automobile(s) from severe weather conditions, vandalism, thieves, animals, and even some civil disturbances.
Rental or Borrowed Vehicle Insurance: It may be the case where a business may need to rent a vehicle, or borrow them from someone under some circumstance. Their insurance may not cover the driver, and most likely will not cover the commercial use of the vehicle. This plan in your insurance will extend coverage to these borrowed vehicles.
Loading and Unloading: This sector of coverage provides liability protection if damage is caused during the process of loading or unloading property from a covered vehicle excluding the cargo being removed (see above).
Towing and Labor: This coverage pays for auto towing and labor due to a breakdown even if there isn't an accident.
There are also other options to be considered as an addition to the standard commercial auto insurance coverage. This can provide coverage over business assets that may be at risk within a commercial vehicle.
Cargo Coverage: Guards policy holder against damage to transportation or storage items owned by business.
Crime Insurance: Provides coverage against loss of business items from theft or burglary.
Equipment Coverage: Provides coverage for business tools inside of the vehicle.
Business Interruption Coverage: Provides coverage against loss of income resulting from a covered loss.